Quality Iced Tea Is Just A Small Pour Away
Quality Iced Tea Is Just A Small Pour Away

Thirs-Tea™ Iced Tea
Great quality starts with great ingredients! Thirs-Tea™ Corp. has been formulating iced tea concentrates for the foodservice industry since 1977. Made from a blend of real tea leafs and sucralose, our sweet and flavored teas are refreshing, sugar free, and caffeine free. ThirsTea™ will never get cloudy or sediment, like other commercial iced tea concentrates. Simply blend 4oz of ThirsTea™ concentrate with 3 gallons of water for instant, top quality iced tea. Fresh brewed taste without the hassle of brewing!
Quality Ingredients, Quality Iced Teas
As a food service supplier, we provide quality iced tea concentrates to wholesale distributors, restaurants, catering companies and schools all across the United States. When you use ThirsTea™ tea concentrates your iced tea will always taste fresh, never bitter. That's a promise we have kept for over 40 years.
About Thirs-Tea™
With over 40 years of experience providing quality beverage concentrates, ThirsTea™ products offer consistent quality and are easy to implement in any food service or catering company. Give your customers the clear and refreshing iced tea they crave, without the extra time, labor and waste. Thirs-Tea™ concentrated teas offer delicious flavor, increased efficiency and greater profits. Our tea is born as top-quality tea leafs, brewed to perfection, then concentrated. ThirsTea™ has the aroma, color, and flavor profile of a freshly brewed iced tea with all the benefits of a liquid iced tea concentrate – ease of use, consistency, and no waste.
All ThirsTea™ tea blends are sugar free, caffeine free, and are crafted with iced tea in mind. We specialize in beverage and wholesale tea services for restaurants, hotels, convenience stores, caterers, catering/banquet facilities, casinos, and healthcare/medical facilities, as well as schools and campuses. We hope you'll taste the difference.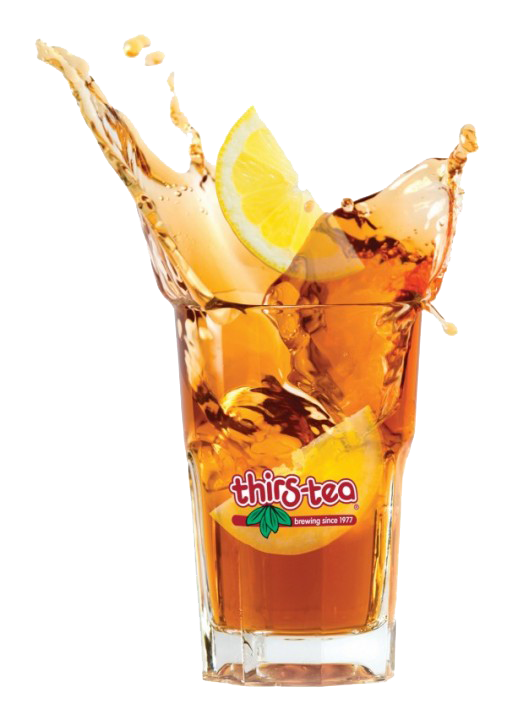 Providing The Food Service Industry
Real Tea Taste Since 1977
Little Known Facts About Tea
Iced tea's high profit margin and consumer demand make its addition to your menu a must! While many iced tea beverages have risen in popularity over the years, ThirsTea™ stands apart because of our bold flavors and fresh brewed taste. And, all of our flavors are sugar free, calorie free, and caffeine free!